"Pres Vasilev was the keynote speaker at Toastmasters District 48 Spring Conference in Tampa, FL. He gave 3 outstanding presentations during the 3-day Conference and the audience loved him!
We learned so much from the short time we spent with Pres. His presentation style was captivating and the content was relevant to communications both professionally and personally.
Pres is a true professional. His diligent preparation prior to his visit contributed to a highly successful event. Several attendees made special effort to compliment our choice of keynote speaker.
So if you are looking to elevate your storytelling capabilities, make sure you bring Pres to your conference. Everybody will love him!"
Cathy Naabe, Program Quality Director
World Champion Speaker
Pres Vasilev is the 2013 World Champion of Public Speaking. He is the author of the popular training program "How to Master Compelling Storytelling." For more than a decade, Pres has studied, researched, written, and spoken on self-improvement, speaking, storytelling, and selling.
With more than ten years of sales experience in both door-to-door and inside sales, Pres Vasilev combines his insights from the sales trenches with his storytelling expertise to equip his global audiences with practical strategies for instant influence and sales success. Pres always customizes his content to the specific needs of his audience.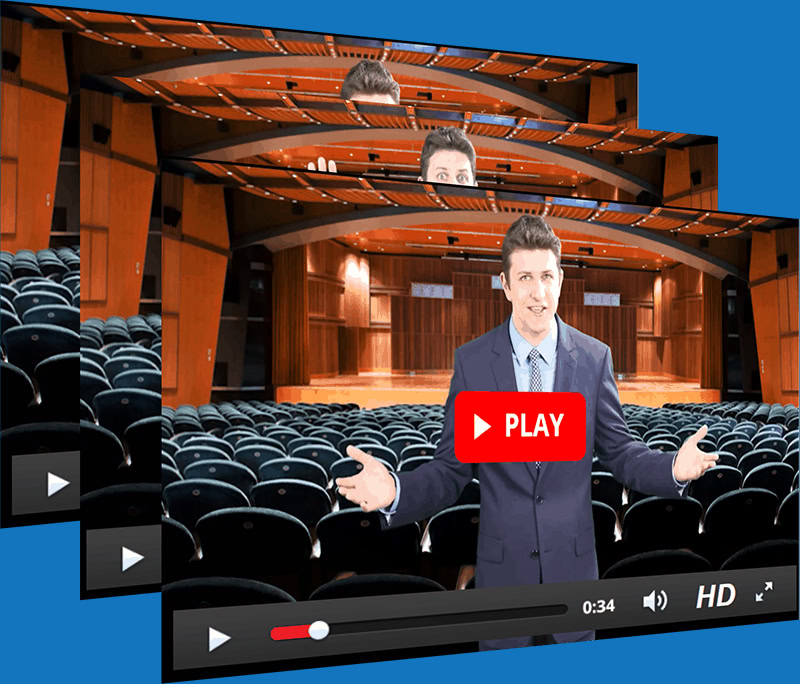 Free Access to Pres Vasilev's "Speaking Secrets":
3 FREE videos reveal how to craft your story, improve your stage presence, and structure your winning speech.
Successful Selling with Storytelling™
Connect Better, Convert Faster, and Close More Sales
Hectic pace. Low trust. High competition. While sales reps around the world are struggling, frustrated sales leaders are wondering, "Can we engage our busy prospects better? Can we boost our sales faster?"
Pres Vasilev says, "Yes! New breakthroughs in neuroscience confirm what top salespeople have always known – storytelling is the ultimate sales skill. More than ever, the secret to success in the sales trenches today is the strategic use of well-timed, well-told stories."
With his most popular keynote and seminar program, Successful Selling with Storytelling™, Pres Vasilev equips his audiences with vital skills for sales success. You walk away from his program with practical strategies you can apply right away to connect with your busy prospects better, convert them to customers faster, and close more sales.

What You Will Learn
Understand the six story powers for sales success
Discover the elements of a compelling sales story
Employ the type of story that connects the best
Keep yourself motivated with the right story
Maximize your ultimate sales skill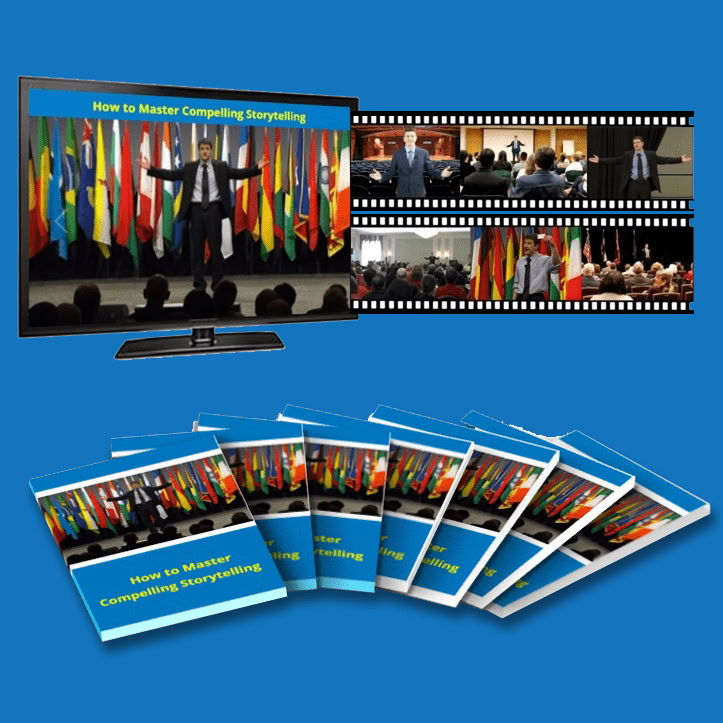 Master Compelling Storytelling!
Extra Services at No Extra Charge
As part of his commitment to complete client satisfaction, Pres Vasilev provides his speaking clients with the following free services:
Complete pre-program questionnaire to help Pres customize his keynote or seminar to the specific client needs.
In-depth discussion with his client to agree on the material needed to be covered in his keynote or seminar.
Customized pre-program video of Pres Vasilev discussing the keynote or seminar to help his client promote the event.
Pres's Successful Selling with Storytelling™ workbook to be reproduced by his client for each program participant.
If Pres's travel schedule permits, breakfast, lunch or dinner with his client.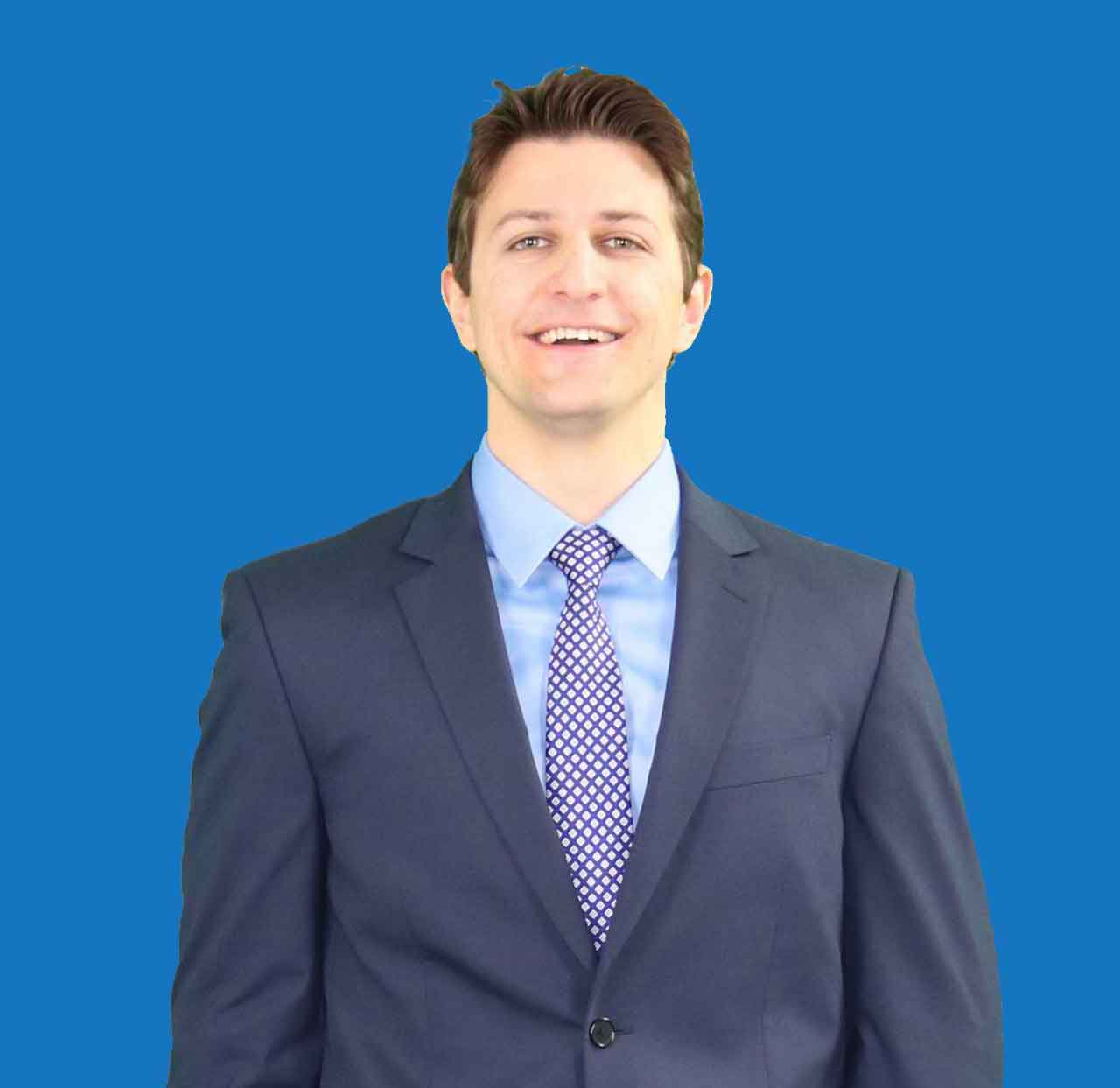 Book Pres to Speak and WOW Your Audience!
What Our Customers Are Saying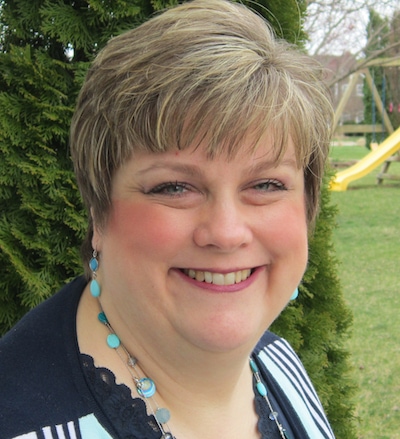 "Pres, thank you so much for presenting at our Believe It and Achieve It Conference!
The conference committee especially appreciates the fact that you tailored your keynote and educational messages to fit our educational theme."
Angela Mullin, Training Specialist, Caterpillar

"A new generation of storytellers has emerged and Pres Vasilev leads the pack. His ability to outline, break down, and enhance each aspect of the story-sharing process is nothing short of brilliant.
Pres focuses his talents on empowering his clients to become masterful storytellers in their own right and his proven process has brought success to our organization's members since first hearing him."
Iqbal Atcha, Talent Acquisitions and Professional Relations, Walmart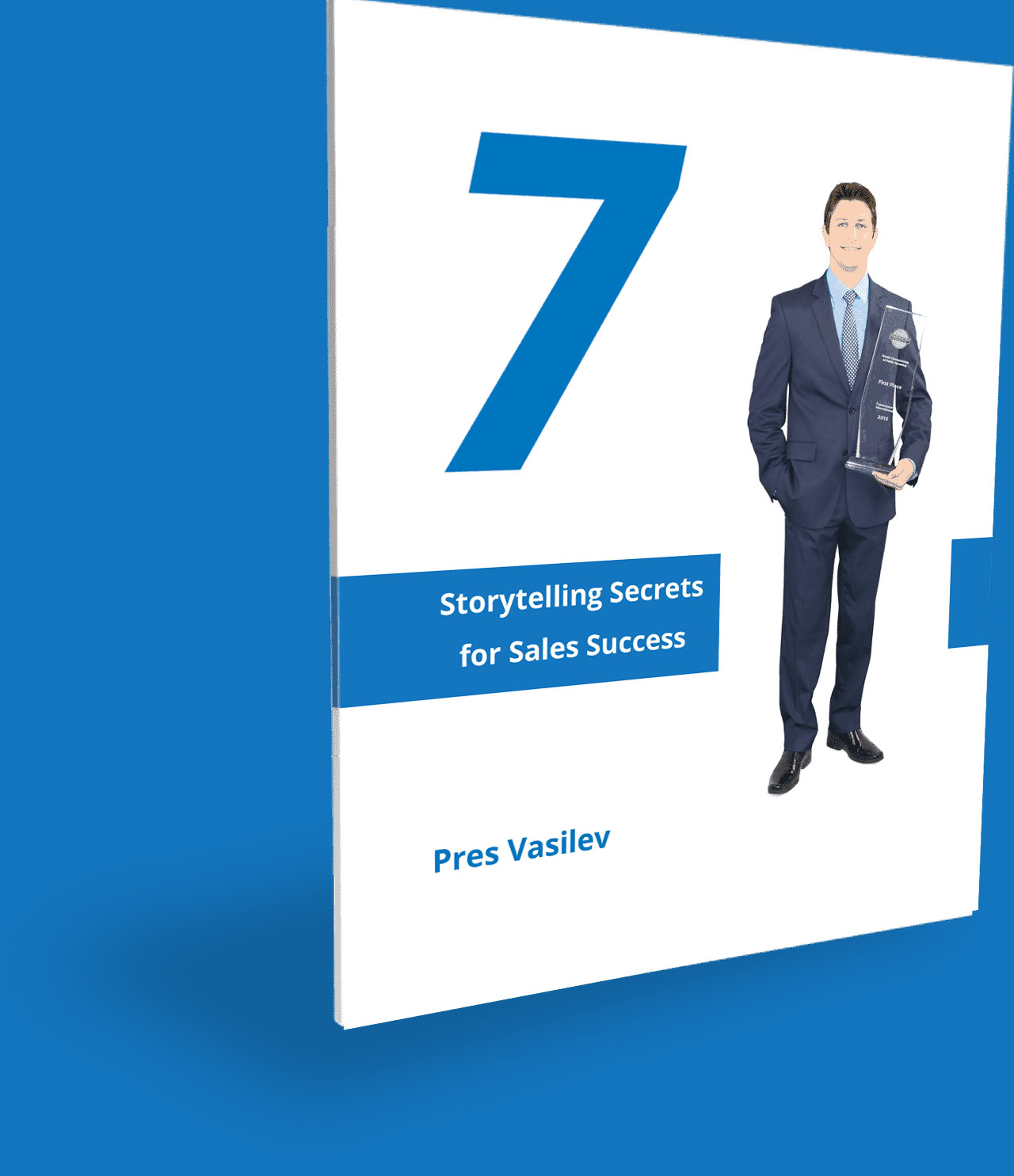 Free Download:

Pres Vasilev's "7 Storytelling Secrets for Sales Success"
Discover how to use stories to connect better, convince faster, and close more sales.